Description
Flexible, modular design with advanced features
The SIR 30 is a customisation control unit that offers advanced filters and display capabilities for real-time processing including migration, surface positioning, signal floor tracking and adaptive background removal. The SIR® 30 is the next-generation high-performance multi-channel radar control unit. This system can collect up to eight channels of data simultaneously with uncompromising performance, making it ideal for transportation infrastructure, large-scale utility, geology, and mining applications.
Deliver Results
The SIR 30 was designed for high-speed GPR data collection- capable of more than 5,792 scans per second across four channels.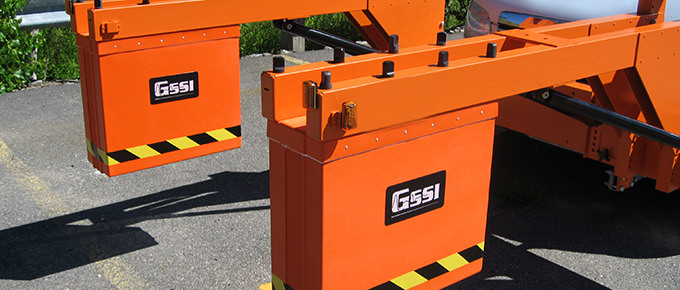 Number of Channels
2, 4 or 8
Antenna Capability
Compatible with GSSI analogue antennas
Weight
2 Channel: 8.4 kg (18.5 lbs)
4 Channel: 9.4 kg (21 lbs)
8 Channel: 18.8 kg (41 lbs)
Storage Capacity
2 Channel: 250 GB
4 Channel: 500 GB
8 Channel: 1,000 GB
Optional Software
RADAN 7
Accessories
8 Channel Sync Kit
Versatile Unit
The SIR 30 has numerous mounting configurations depending on how it is needed for each job and the work environment. This system has full internal GPS capability, USB and ethernet ports for full data transfer.