Description
Elop Insight – Ultrasound Concrete Scanner for Large Surfaces
Elop Insight is the world's first rolling, ultrasonic scanning solution for concrete inspection. Scan with walking speed up to 2.5 mph.
Open up new business opportunities within the field of NDT concrete inspection. Get ahead of competition with faster execution, lower price and higher accuracy.
Dry-coupling, rolling ultrasound
Cloud based 3D Visualization
Securing critical infrastructure
Unique data and insight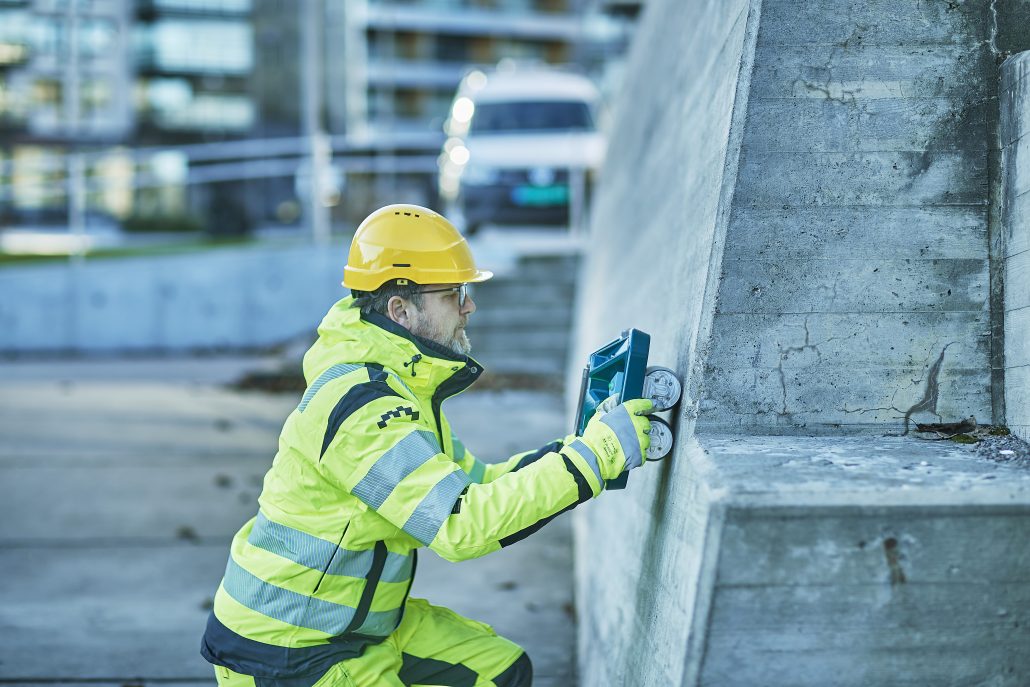 Sparse tracks
Using sparse tracks to cover (example)13 200 ft² per hour or100 000 ft² per day.
Fully cover every inch
Fully cover areas of 130 ft² per hour or 1 000 ft² per day.