You are here:
Home
/
Latest News
Available to try before you buy…
https://www.allied-associates.com/wp-content/uploads/2019/12/GSSI_200HS_Antenna_01.jpg
1760
2000
admin@allied
http://www.allied-associates.com/wp-content/uploads/2019/10/2019-logo-on-White-300x187.png
admin@allied
2019-12-19 14:38:00
2019-12-19 16:30:22
GSSI - Next-Generation GPR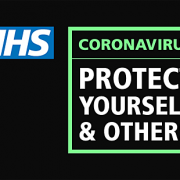 In line with government guidance and Public Health England (PHE) we continue to support customers where safe as possible to do so
Sales, Accounts, Support and general enquires are active as normal with most staff working from home.
Essential staff will only be present at the office to receive or dispatch any equipment.
Strict Precautions must be met, please following the instructions below if you are returning or collecting equipment.
All equipment is to be unloaded and placed in the marked zone, we kindly ask you step back when finished to allow our staff to then handle the equipment safely.
All equipment including accessorises, transit cases and boxes will be wiped down before being handles in the equipment preparation area.
All handling of the equipment including packing and unpacking will be performed wearing gloves and face masks.
Extra precautions are being with the sanitation of keypads and screens.
For any further questions and or enquires please contact rentals@allied-associates.co.uk
We appreciate these are stressful and unprecedented times and will provide as much support where safe to do so.
We thank you for your cooperation.
https://www.allied-associates.com/wp-content/uploads/2019/12/NHS_information.png
310
465
admin@allied
http://www.allied-associates.com/wp-content/uploads/2019/10/2019-logo-on-White-300x187.png
admin@allied
2019-12-09 14:37:00
2020-03-31 13:32:11
COVID-19 UPDATE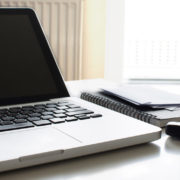 https://www.allied-associates.com/wp-content/uploads/2017/08/introducing-our-new-website.jpg
750
1000
admin@allied
http://www.allied-associates.com/wp-content/uploads/2019/10/2019-logo-on-White-300x187.png
admin@allied
2019-12-09 14:36:00
2019-12-11 10:44:44
Introducing Our New Website
UK Head Office
Concept House, 8 The Townsend Centre, Blackburn Rd, Dunstable, Bedfordshire, England, LU5 5BQ
Telephone
+44 (0) 1582 606 999
Facsimile
+44 (0) 1582 606 991
Email
info@allied-associates.co.uk
Belgium Office
Avenue Bel Heid,
6 B-4900 Spa,
Belgium
Telephone
+32 478336815
Facsimile
+44 (0) 1582 606 991
Email
mayzeimet@gmail.com
German Office
Butenwall 54
D – 46325 Borken
Germany
Telephone
+49-2861-8085648
Facsimile
+49-2861-9026955
Email
susanne@allied-germany.de